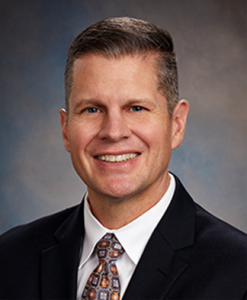 Dr. Henn started the Spine Center at Joint Implant Surgeons of Florida in February of 2018. He trained in Neurosurgery at the prestigious Barrow Neurological Institute where he completed Neurosurgical Residency and Fellowships in Skull Base and Complex Spine Surgery. He then served on the faculty of the University of Florida Department of Neurological Surgery. He has cared for patients in the Fort Myers community as a neurosurgeon since 2004.
As a neurosurgeon, Dr. Henn treats surgical disorders of the brain and spine. He has a particular interest and specializes in Minimally Invasive Spine Surgery, which he has performed for the past 15 years. He has patented techniques, published and lectured extensively, and even trained other surgeons on how to perform Minimally Invasive Spine Surgery.
Dr. Henn also performs minimally invasive repair of thoracic and lumbar compression fractures in the spine center office, giving patients the best chance of rapid relief from their severe fracture pain.
He also enjoys athletic pursuits and has competed in such world-renowned events as the Boston Marathon and Ironman Hawaii. He is an avid hiker and climber, having climbed the highest mountains on several continents.